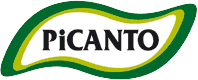 Kostantinos Iraklidis, who passed away in 1997, set up the company in 1965. The company, which is now in the hands of his sons, deals mainly with exports. It first started with vegetables & olives. A decade ago we started products stuffed with cheese and and since 2005 with preparing ready meals. Our specialization is the small packaging of all our product lines and specific orientation in super market sales. Our innovation is self-stable pasteurized ready meals, freshly looking, without a lot of sauce added and of course home made cooking.

The brand name 'PICANTO' was formed in 1989 for the reason that it refers to food with flavors that represent the company.

We as a company believe in a clean, safe and healthy environment for both our products and employees. Below we have noted some of the ways we use to achieve the above:

| | |
| --- | --- |
| • | |
| • | Environmental Listeria Species Testing |
| • | Established Pest Management |
| • | Established Raw Materials Trace ability Methods |
| • | Established Incoming Raw Materials Specifications |
| • | Established Shelf Life Validation Study |
| • | Transportation Vehicle Inspections |
| • | Product Safety Processes Instructions |
| • | Product Quality Processes Instructions |
Our production utilizes the following products Ready Meals (from international cuisine), Vegetables Stuffed with Cheese, Sauces, Bruschettas & Tapenades, Dips & Olives.

The main ingredients of our products are the following: Pasta or rice, water, vegetables (such as peppers, carrots, lentils, peas, beans), fruits (e.g. Asian style meals with grapes, pine apple, apricot), feta cheese (e.g. Greek in some pasta meals), vegetable oil, salt, spices, herbs, acid citric acid and lactic acid, wine vinegar, stabilizer guar and xanthenes. Most of our ingredients come from central Europe (EEC states), additives of those on EEC standards, some of the fruits are pre-canned in SE-Asia.

The main characteristics of our products are:
| | |
| --- | --- |
| • | |
| • | |
| • | Extended shelf life (730 days) |
| • | |
| • | |
| • | |
Our company also has quality certifications:
We are currently exporting to the following countries:
Iraklidis & Sons S.A.
Korinos Pierias, 600 62, Greece, Tel: +30 23510 42178, Fax: +30 23510 41138
E-mail: picanto@iraklidis.gr
Company Profile